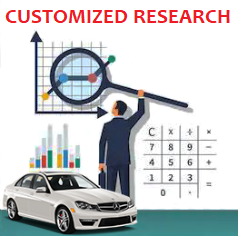 Apart from a wide range of off-the-shelf solutions, Russian Automotive Market Research offers solutions tailored to customers' needs.
The customized research is based on our own data archives as well as 20+ years of ongoing market research.
Areas of research:
1. Analysis of investment potential, labour force, production sites, warehouses in Russian regions. Analysis of the legal basis of setting up a business in regions.
2. Analysis of the competitive environment in the country and regions:
competitors' production facilities
competitors' product range
competitors' sales networks
competitors' pricing policy
competitors' financial statement
3. Market analysis by segment:
• autocomponents
• fuel (petrol, diesel, gas)
• oils and lubricants
• special purpose trucks
• auto lending, leasing, insurance
4. Customized report configuration:
• statistical reports tailored to customer needs
• development of spreadsheets to meet unique customer requirements