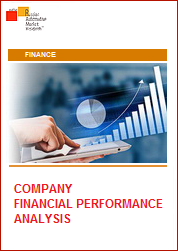 Russian Automotive Market Research offers a new product:
COMPANY FINANCIAL PERFORMANCE ANALYSIS
Financial performance analysis allows prospective suppliers, partners, investors to get a full understanding of the company's activities, see changes in the company, estimate the size of the business, company's credit worthiness, ties, risks.
The information is particularly important at the initial stage of cooperation when you develop a sales offer to prospective customers: corporate fleet-owners, distributors, dealers.
Company data:
Company structure, owners, affiliates, subsidiaries, management
Financial performance
Staff
Participation in arbitration lawsuits, government and commercial contracts, etc.
Risk assessment
Besides, we can provide an overview of key accounts, partners, suppliers.
Company's sustainability is a reliability indicator for potential investors, shareholders and partners.
Format: Word, Excel