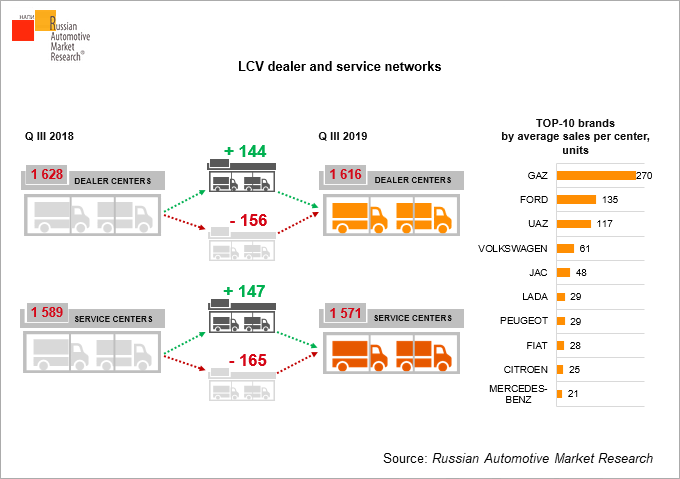 According to Russian Automotive Market Research, as of October 1, 2019 there are 1 616 new light commercial vehicle (LCV) sales centers in Russia. 156 dealerships closed during the year.
1 571 service centers are engaged in LCV maintenance in Russia.
Following results of the first nine months of 2019, the highest sales of LCV per dealership were shown by GAZ centers - 270 units. The second place was occupied by FORD: average sales of light commercial vehicles of this brand per one center amounted to 135 units. It is followed by UAZ, each center of which sold 117 LCV on average.