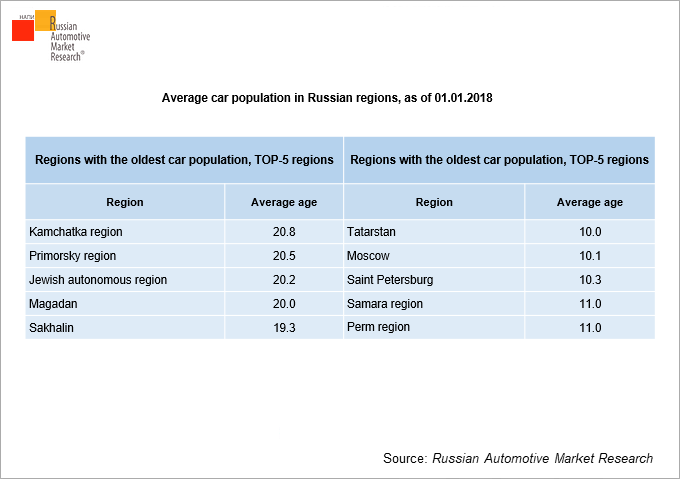 The average car age in Russia is 13.1 years, the figure being different from region to region. Russian Automotive Market Research found the regions with the "youngest" and the "oldest" car population.
Kamchatka has got the oldest car population with the average car aged 20.8 years. The other regions with an old car population are Primorsky region, Jewish autonomous region, Magadan and Sakhalin regions. All of the regions mentioned above are located in the Far East and their old car park can be explained by imports of used Japanese vehicles.
On the opposite side are the regions with the youngest car population: Tatarstan, Moscow, Saint Petersburg, Samara region and Perm region. The average car here is 10-11 years old.
Source: "Cars-in-Use" report by Russian Automotive Market Research