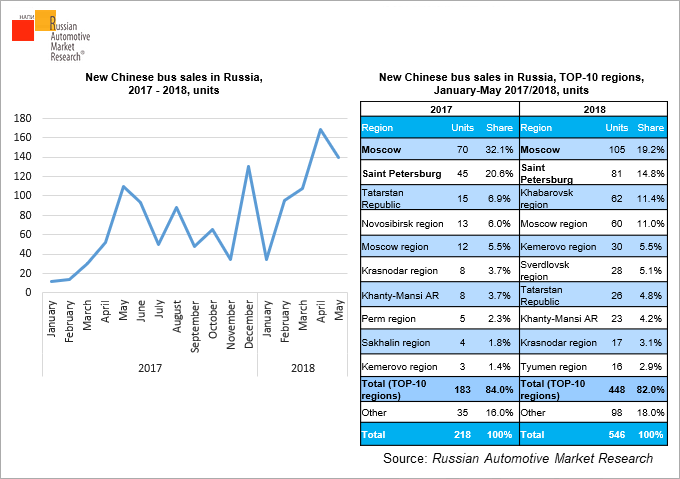 In January-May 2018 546 new buses of Chinese brands were sold in Russia, which was 150.5% rise on the same period of 2017.
Moscow and Saint Petersburg were leaders in TOP-10 regions by Chinese bus sales, they accounted for 19.2% and 14.8% of sales of Chinese buses throughout Russia in 2018, respectively.
It should be noted that over the first five months of 2018 the share of TOP-10 regional markets of new Chinese buses was 82.0%.
Source: «Russian bus market» report by Russian Automotive Market Research