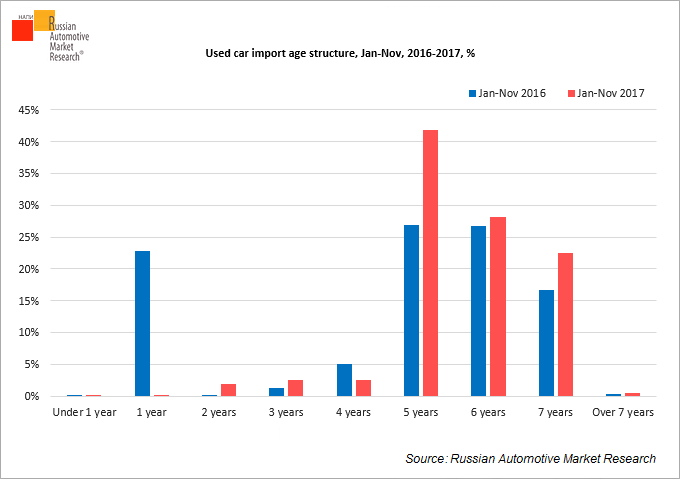 Used cars aged 5-7 years dominate the used car import in Russia. In January-November 2017 they accounted for 92.5% of the used car import and amounted to 16.8 thousand vehicles.  
The cars aged 5 years made 41.8%, the other ones – aged 6 and 7 years - accounted for 28.2% and 22.5% correspondingly. The import of used cars of  all the other ages is significantly lower.
In 2017 the used car import age composition showed some changes, in particular, in January-November 2016 imported cars aged 1 year had a considerable share – 22.8%, whereas the share of the cars aged 5-7 years was lower than in 2017.
Over the 11 months of 2017 used car import totaled 18.2 thousand vehicles which is a 14% growth on the same period of 2016.
Source:  "Car Import/Export" report by   Russian Automotive Market Research