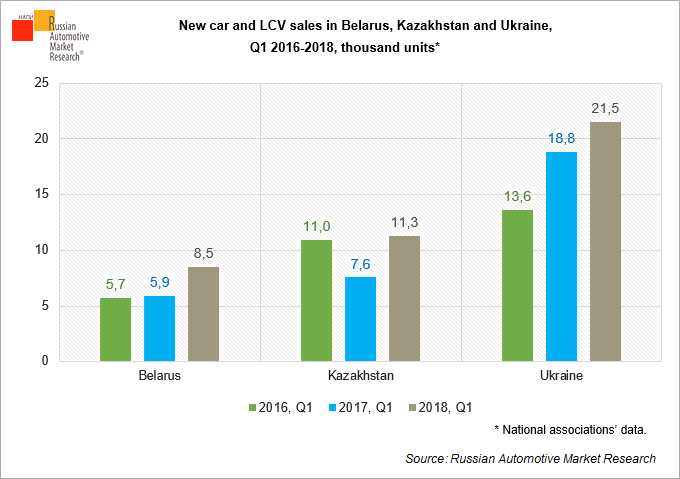 In the first quarter of 2018 new car and LCV sales in Belarus, Kazakhstan and Ukraine showed a noticeable increase. In Belarus and Kazakhstan the market grew by 44% and 49%, respectively. The market in Ukraine showed a more moderate growth of 14% on the first quarter of 2017.
New car and LCV sales in Belarus amounted to 8.5 thousand units, Kazakhstan and Ukraine  sold 11.3 thousand vehicles and 21.5 thousand vehicles correspondingly.
The market leaders in the countries under consideration are as follows: Belarus - Renault (29% market share), Kazakhstan – LADA (23%), Ukraine – Toyota (12%).
Source: National associations' data