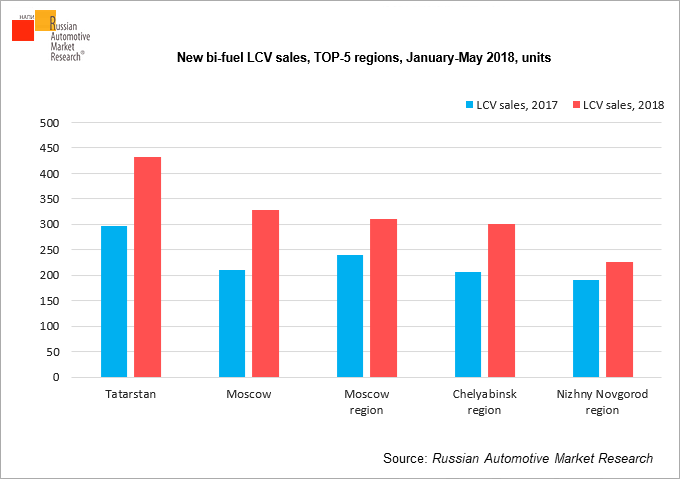 Over the first five months of 2018 the share of vehicles with bi-fuel engines in the Russian new LCV market grew by 2.9% and amounted to 10.3%.
TOP-5 regions by bi-fuel LCV sales included Tatarstan Republic, Moscow, the Moscow, Chelyabinsk and Nizhny  Novgorod regions. These regions accounted for 32.1% of the new bi-fuel LCV market.
Recall that in January-May 2018 sales of new light commercial vehicles with bi-fuel engines increased by 49.8% on the similar period of 2017 and amounted to 4978 units.
Source: «LCV market in the regions of Russia» report by Russian Automotive Market Research