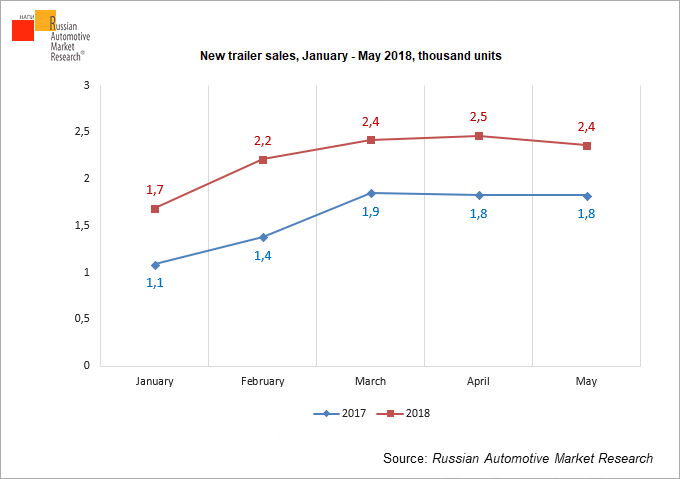 In January-May 2018 new trailer and semitrailer[1] sales amounted to 11 148 units, which was a 39.6% growth on the same period of 2017. In May 2018 new trailer market showed a 29.3% rise on May 2017 and made 2 360 units.
SCHMITZ with 1 250 trailers sold remains the market leader, at that SCHMITZ sales grew 9.7% over five months of 2018. However, in May 2018 SCHMITZ trailer sales sharply decreased by 35.4% on the same period of the last year and made 188 units.
A similar situation was typical for NEFAZ trailers ...