Surveys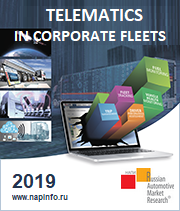 TELEMATICS IN CORPORATE FLEETS
Russian Automotive Market Research interviewed 300 companies-owners of corporate fleets on the use of telematics equipment.
Owners of corporate fleets of cars, light commercial and trucks, buses, trailers were interviewed.
The study results revealed consumer preferences in telematics equipment, the level of equipping of vehicle fleets with it, «missed opportunities» of telematics equipment manufacturers, etc.
Market Analysis
Information
---
Customized products
SPARE TS, OILS AND FLUIDS PRICE SURVEY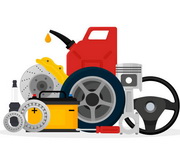 Russian Automotive Market Research offers a new product – «Spare parts, oils and fluids price survey».
The survey analyzes prices for spare parts of different vehicle types: cars and trucks, LCV, buses, trailers, special purpose and agricultural vehicles.
The report enables to perform a deep analysis of the spare parts market: compare the cost of genuine and non-genuine spare parts, analyze competitors' pricing policy, determine the cost of the vehicle ownership.
---