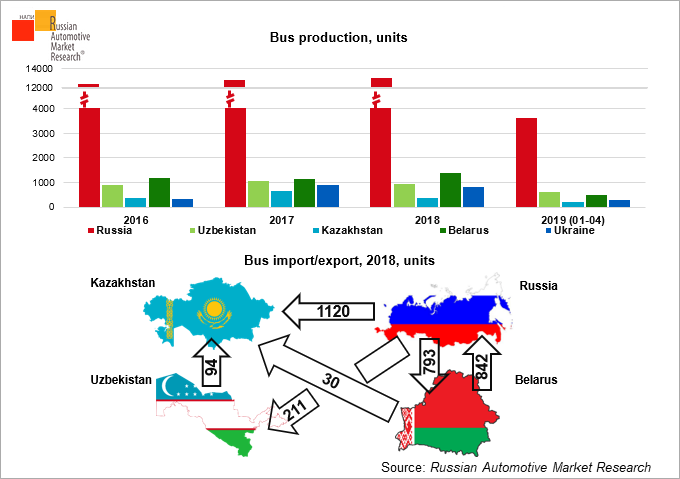 RAMR analysts analyzed the bus market of Russia and CIS countries from 2016 to January-April 2019.
Traditionally the largest bus manufacturers in the CIS market are Russia and Belarus. However, in recent years, Uzbekistan has been actively increasing its bus production and entered the TOP-3 manufacturers. It should be noted that over the first 4 months of 2019 Uzbekistan overtook Belarus in terms of the bus production.
In 2017 Kazakhstan produced 79.0% more buses than in 2016. But in 2018 the bus production in the Republic fell to the level below the result of 2016.
Leaders by the supply of buses in the CIS market are Russia and Belarus. In 2018 Russia supplied 2.1 thousand buses to the markets of countries under consideration, Belarus – 0.9 thousand units.