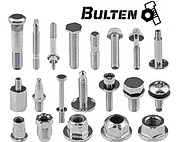 Russian Automotive Market Research
The joint venture of GAZ Group and Bulten, «Bulten Rus», became the official supplier of fasteners for projects of Renault-Nissan Alliance and AVTOVAZ. Thereby the scope of domestic enterprises to participate in the localization of production of cars located in Russia expands. GAZ Group notes that the contract on supply of products for Alliance projects is one of the promising areas for the division «Automotive Components».
«Bulten Rus» works in Russia since 2014. The industrial site of «Bulten Rus» produces more than one hundred items of fasteners, including bolts, nuts, washers, studs and rivets.